The Grand Hybrid Teacher Network
Our Teacher Network Programme is a simple recommendation scheme for Piano Teachers which will reward you financially for every Celviano Grand Hybrid sale resulting from your endorsement and referral of your students to a Grand Hybrid stockist.
Why recommend Grand Hybrid?
We passionately believe that our Grand Hybrid range of pianos, which are made in collaboration with C. Bechstein are the closest digital instrument on the market to that of a traditional piano. For those students and their families who are looking for the added advantages of silent practice, no tuning fees, digital features to aid practice, all in a smaller physical footprint compared to an acoustic piano, the Grand Hybrid is the perfect choice.
How will registering benefit me?
As a piano teacher once you have registered via this page, we will advise you of your nearest local Grand Hybrid retailer where you can recommend students to visit. We will send you a welcome pack that details everything you need to know on how to claim your £150! - SIMPLE!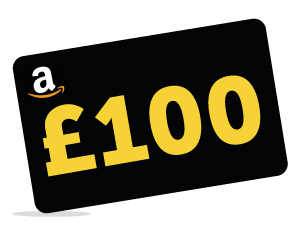 (In the event that your student's purchase is refunded or exchanged, the commission amount will not be payable. N.B Tax and NI contributions are the responsibility of the receiver.)
We will also provide you with news of FREE Piano Teacher Workshops, prizes to be won and useful teaching resources too. Furthermore, there will be the opportunity for you to have a Teacher Profile listed on our NEW music.casio.co.uk/education website, to help raise the visibility of your own teaching practice; you may even wish to write a guest Blog too!
Register Now to receive your 'Welcome Pack'
What's in the pack?
10

x A5 referral Vouchers to issue to your students should they be interested in the Grand Hybrid Piano

range. This highlights details of how they can claim a £100 Amazon Voucher should the purchase go ahead.
10 x Product Brochures which explain in detail the benefits of Grand Hybrid Pianos.
An A4 Bite-sized guide to help you explain and understand the features and benefits of Grand Hybrid to your students and thus enable you to make a credible endorsement.
A framed certificate for your Teaching Room recognising your affiliation as part of our Teacher Network.
Please fill in the form below to register as part of our
Grand Hybrid Teacher Network and allow up to 7-10 working days to receive your
'Welcome Pack' in the post.